It can be difficult in some areas to find and connect with organizations and volunteer opportunities. Luckily for those of us in the Kansas City area, we have Uncover KC whose mission is to create positive social impact through community engagement.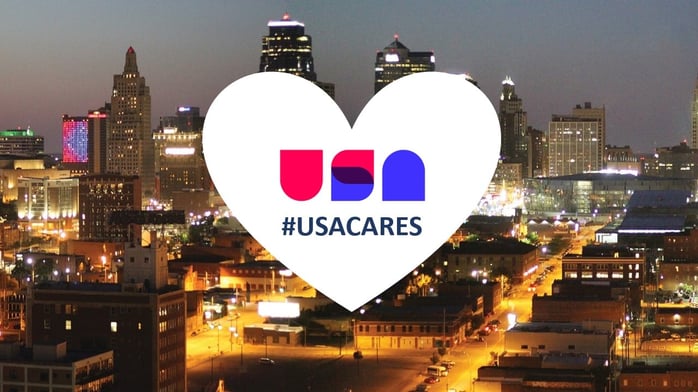 Uncover KC is centered around the belief that an engaged community creates social change and a better community for everyone. Just as volunteer opportunities aren't one size fits all, neither is Uncover KC's approach. They can match individuals to opportunities that interest them, organize corporate volunteer days, and coordinate events for non-profits. Their Corporate Cares program gives companies multiple options for regular community involvement and team building. Uncover KC's Discovery Education program might be their most impactful.
The goal of their Discovery Education program is to create a desire and habit of volunteerism and community involvement in our youth. Through in-class and after school programs, they hope to create a generation of socially aware individuals. This program not only shows students the many ways they can make an impact but also builds a team spirit and helps them grow skills as future community leaders. Currently, Uncover KC's education program is being run in 32 schools in 9 area school districts, and these future leaders have completed over 75,546 student service hours. They are hoping to continue this growth and expand the program into more schools and school districts.

In the 6 years since they began Uncover KC has connected 46,056 volunteers with 400 organizations for a total of 94,437 service hours. If you live in the Kansas City metro and are looking for a volunteer opportunity for yourself, your family, or company, let Uncover KC help match you to an organization that interests you. If you are a non-profit needing to connect with volunteers or need help facilitating your events, they can help with that too. All of this doesn't happen on its own and even Uncover KC needs help. Their current needs are connections in area school districts to continue growing their Discovery Education program, funding, and individuals with a few hours a month interested in being a part of their core committees. More information on Uncover KC and contact information can be found here.
This is the second time we have selected Uncover KC for USA Cares. We are delighted to see their growth and continued commitment to our community.