As a company, we believe strongly in the saying, "if you can, do." For a while, we have had an internal program we call USA Cares. Each month, based on employee suggestions, we choose a charity or non-profit organization to spotlight. Along with this, we also make a monetary donation. We are proud of the time and resources our fantastic staff members give to these groups and have decided to start sharing our USA Cares program more publicly. We hope that through our sharing of these organizations, in a way you will get to know us better. Or maybe you will find a charity or non-profit that speaks to you as so many of our staff have.
May USA Cares Spotlight
Our USA Cares spotlight for May is Wichita Area Sexual Assault Center (WASAC). This is the second time we have chosen to support WASAC through our USA Cares program. WASAC has been serving the Wichita, KS community since 1974. They provide services such as a 24-hour emergency hotline, therapy sessions for survivors, and Protective Parenting classes. WASAC also has compassionate advocates who support survivors and help them with attaining protective orders through the court system and other services they may need. In addition to helping survivors, they also work to educate others on sexual assault and its impacts.
Find out more about the effects of sexual assault and what the Wichita Area Sexual Assault Center is doing to help by clicking here.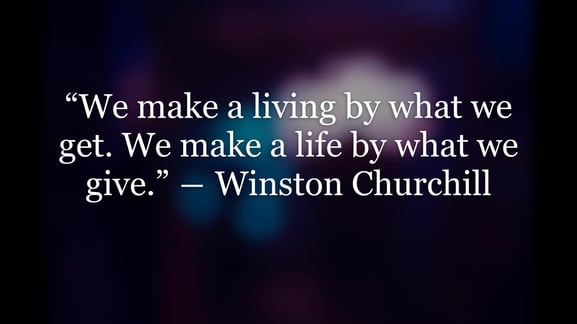 Previous USA Cares Selections
Our April spotlight was Ronald McDonald House Charities of Kansas City (RMHC-KC). Ronald McDonald House serves families of children in local pediatric hospitals, working to keep families close to their sick children while they get the care and supportive services they need. Ronald McDonald House Charities-KC was submitted by Megan Brucks, Assistant Controller. Megan shared, "Unfortunately, I know firsthand how hard it is to have a child in the hospital as both of my children have been patients at Children's Mercy Hospital. Most recently, my daughter born in July, was there at just one week old with meningitis. Having a child in the hospital is incredibly difficult, and Ronald McDonald House tries to take away some of that burden." In 2017, their Houses and Family Rooms provided comfort and care to 7,325 families as well as opened their doors to support over 60,000 visits from family and friends of in-patients at Children's Mercy. If you'd like to support RMHC-KC, you can find more information by clicking here.
In March we chose Wayside Waifs, which was nominated by Brad Wine in our accounting department. Since its opening in 1944, Wayside Waifs has grown to become the largest no-kill pet adoption center in Kansas City. They place more than 5,400 pets per year. Wayside doesn't just stop at finding pets a forever home; they also provide behavior classes, the Bark Park and a summer camp for kids grades 3 -7. Wayside Waifs is a valued member of the Kansas City community and a literal lifesaver to so many pets in our area.

Our January selection was Sleep in Heavenly Peace (SHP), nominated by Rick Garrie, Chief Valuation Officer. SHP is a nationwide organization whose motto is "no kid sleeps on the floor in our town." They fulfill this mission by building bunk beds and giving these beds, along with new mattresses and bedding, to children who would otherwise not have one. Rick said of the first time he delivered beds, "seeing the excitement on a 10 year old child's face and finding out this was the first time this child had had a bed of their own, that was it...I was all in!" With 130+ chapters nationwide Sleep in Heavenly Peace has built over 11,000 bunk beds since they began in 2012 and gotten over 22,000 kids off the floor and into beds of their own.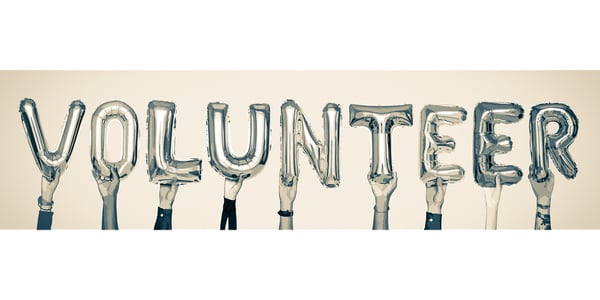 In November 2018, we highlighted the Lupus Foundation of America. This was a very personal nomination from one of our appraisal coordinators, Maddy Stimec. Maddy shared a bit of her journey with lupus and why this organization is so important to her, "…I was diagnosed at 6, after having undiagnosed symptoms for many years. There aren't many kids that have lupus, so finding an appropriate treatment for me was difficult for a long time. My doctors always told my mom and me that I would have a lot of setbacks and that I would never be able to do "normal kid" things like play sports or participate in PE. When I was little, I had to watch all my friends do a lot of things I was unable to do because of sickness and pain. Because of treatment advances throughout the years, and a lot of really amazing support groups, I was able to play sports and do everything that everyone else could do in middle school and high school. I wouldn't be where I am, and in the good health that I am in today, if it wasn't for advances in research and medication throughout my lifetime. I still have setbacks and bad days. But I'm definitely at a point in life where I have more good days than not! I am hoping that research and awareness continue to grow so that in the future kids like me are able to get diagnosed and treated at a young age, so that they can live normal, fulfilling lives, and get to participate in everything they set their minds to!"
We look forward to sharing more with you about other organizations that matter to our staff. Keep an eye out for more USA Cares spotlights in the coming months.