As it turns out, Kindergarten may have provided the most prophetic life and business lessons. This is most certainly true in running an appraisal management company (AMC). Sure, business school provided a wide-ranging foundation that has made a tremendous difference, but nothing compares to the wisdom of Ms. Parker in the early 1970s.
Always be kind and respectful to others
Everyone is different – and that's pretty neat (aka diversity)
We all share in successes and failures
There's a reason why God gave you two ears and just one mouth – more listening
OK, being completely honest, the 2-hour naps were pretty neat too – miss those days!
We generally receive outstanding feedback from our appraisers, and in many ways, we have Ms. Parker to thank for that, as her life-lessons do strongly resemble our founding principles. We do not have an appraiser 'panel,' we have a community. At U.S. Appraisals, we know we are nothing without strong, educated, capable, and satisfied appraisal partners. There is no 'us' and 'them' – we have a co-dependency where everyone understands we are better together. It's not a slogan hanging on the wall, instead it's our modus operandi – backed up with actions.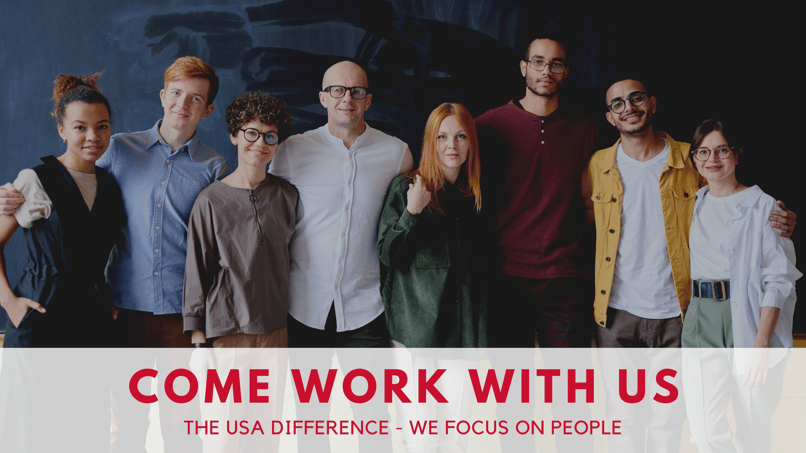 Selection
While everyone is welcome to apply to become a part of our appraiser community, only the best will be afforded the opportunity. There is a reason why U.S. Appraisals has never been fired by a client – consistent and reliable quality performance, compliments of the best appraisal partners around.
Technology
Few AMCs have invested in the tech and tools that foster appraiser effectiveness and efficiency, like auto completing the most mundane tasks, leaving our appraiser partners time to… APPRAISE! Our goal is your maximum efficiency, helping to improve your own capacity and income. When you are successful, so are we.
Fees & Stability
We pay reasonable and customary fees, building strong relationships by ensuring our appraisers are paid well. We are one of the fastest paying AMC's in the industry. We pay weekly and follow the philosophy,
"If you do the work quickly, you deserve to get paid quickly."
Professionalism & Respect
Our quality review staff consists of certified and licensed appraisers with many years of experience in the field, which means they understand the challenges you face today. Our appraisers are not just vendors, they are true partners. To make your life easier, we assign you a dedicated coordinator specialist and a quality assurance reviewer who help facilitate efficient and effective communications. Good communication is the key to relationships and efficiency. That's why we give you the power to connect on multiple channels, including phone, email, text and our mobile app.
Review appraisers are not here to beat you up. Our support staff exists to lift you up. They are knowledgeable, experienced and responsive to your needs and always open to feedback. We deliver a mutually satisfying relationship without hassle.
Keep this in mind – while we are certainly easy-to-do-business-with, you will never get a free pass on quality of work. When necessary, we will provide coaching and feedback in an honest and straight forward manner – though always professional. Its what partners do.
Check us out today.Ask around – we are confident you will like what you hear.