United States Appraisals, an innovative provider of residential appraisal management solutions, today announced the launch of Valuguard Home Inspection, a mobile application that enables independent appraisers and property data collectors to remotely work with homeowners to provide essential property images and data.
United States Appraisals provides the new mobile application and its underlying processes to its clients as a solution to the changing valuations landscape and to address the unique challenges posed by the COVID-19 pandemic. Valuguard Home Inspection enables lenders, appraisers, and AMCs to obtain timely information from the interior of homes they are not able to inspect physically because of social distancing concerns.
With Valuguard, homeowners exchange property information and images of the interior and exterior of their property with appraisers and property data collectors through a secure mobile application. The property data is collected from an intuitive interview-style approach and securely transferred to the United States Appraisals platform, allowing appraisers and data collectors to review and complete appraisal reports in real-time.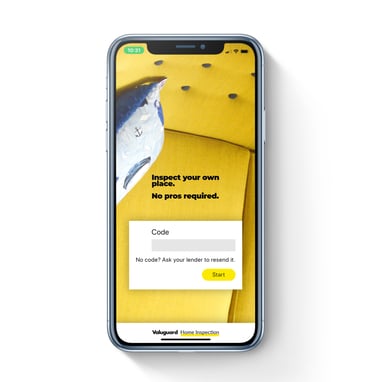 "Borrowers get a private code to begin the photo and data gathering process. The photos are taken and stored within the app itself, making it easy for the homeowner to complete the task. They don't have to browse folders to select and upload the images individually," said James Webster, Chief Technology Officer at United States Appraisals. "We built Valuguard to be user friendly while simultaneously addressing the social distancing concerns shared by both homeowners and the appraiser community."
Aaron Fowler, United States Appraisals CEO, said, "As Fannie Mae has begun to review completed exterior and desktop appraisal reports, they have advised there is too much reliance upon assumptions about the condition of the interior." He added, "Our release of ValuGuard is timely, as lenders need assurance their loans will be eligible for delivery to the GSE, averting future repurchase requests."
Added Fowler, "Whether completing an exterior-only or a desktop appraisal, the appraiser must have a data source for all the relevant characteristics including interior condition. Obtaining that information, whether it be from homeowners or other sources, is not only encouraged but is required."
Current United States Appraisals customers can immediately access Valuguard by contacting the United States Appraisals support team at info@unitedstatesappraisals.com.
You can learn more about Valuguard here, https://www.unitedstatesappraisals.com/valuguard